Perfect Place for Your Special Moment
Celebrate your special moment at BATIK Restaurant Bar. Either birthday party, wedding dinner, bridal shower, group gathering, or any others; our modern and chic interior suit whatever your occasions. Private dining or event booking are available during lunch, dinner or at any other time within our operational hours.
For more information and reservation please contact:
P. +62361 735171 / E. info@batik-bali.com
Private Dining and Event Services
Blocking A Private Area 
Our private space for your special occasion located at the second floor and could accommodate 63 people at indoor and 12 people at outdoor area. Both floor completed with a spacious bar and outdoor sitting.  For your big party, total capacity of the whole restaurant reach 103 people at indoor and 30 people at outdoor area. Minimum purchase order is applied to block one floor or the entire space.
Small Group Event
Small group event such as birthday party, bridal shower, baby shower and others are required to book the table in advance. No minimum purchase applied.
Set Menu 
We provide set menu choices with different range of price to fit your budget. However, you could also pick your favourite dishes and beverages in ala-carte based on our regular menu.
Decorations
Our restaurant do not provide decoration service but guest could use third parties service instead. Decoration is limited to table only. Please contact us for more information regarding to decoration terms.
The Modern Art Corner
Our long table situated in the corner of second floor, well match for a medium group. Soak up the atmosphere of Batik modern art applied at 7 panels on old style doors around the table and get indulge in how arty in can be.
Seats up to 16 guests
The Canting Pen Board Corner
Create a memorable dine. The canting board corner situated at second floor with a large board made of 1916 holes of canting as a background. A customization messages could be arrange in the board as your wish, creating unforgettable moment for your special event.
Seats up to 4 guests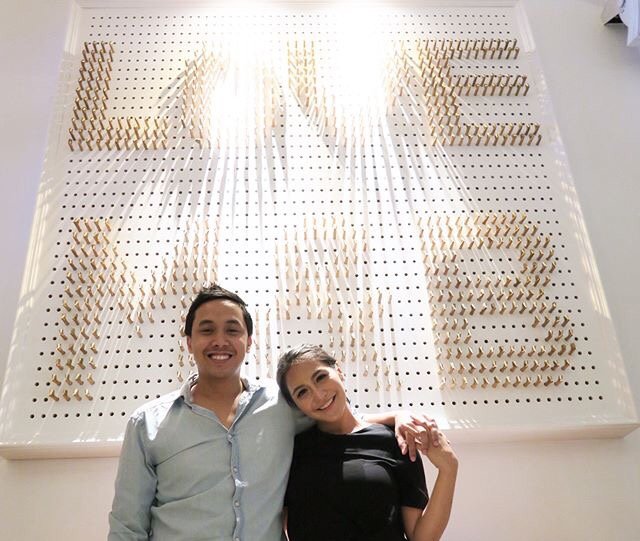 Batik Fashion Mannequins Corner
This corner situated at second floor with a background of mannequins wearing fashionable Batik dress from Ali Charisma. Beautiful and eye-catching side to sit by.
Seats up to 7 guests