At Batik, we always love to be part of your special moment. Our colonial interior showcasing a clean and chic modern house matched whatever your occasion is. Our two floor dining area can manage to cater more than 100 people at once with an average of four to six people sitting in one table.
For special group dining, we also have managed to arrange set menu or you could discuss with us which menu that goes along with your party and we can manage it for you. We didn't provide any table decorations for the moment but do not worry because we'll recommend you some of the best table decoration services we know to make your table looks beautiful on your celebrations. Talk to us your inquiries and we'll make your event unforgettable.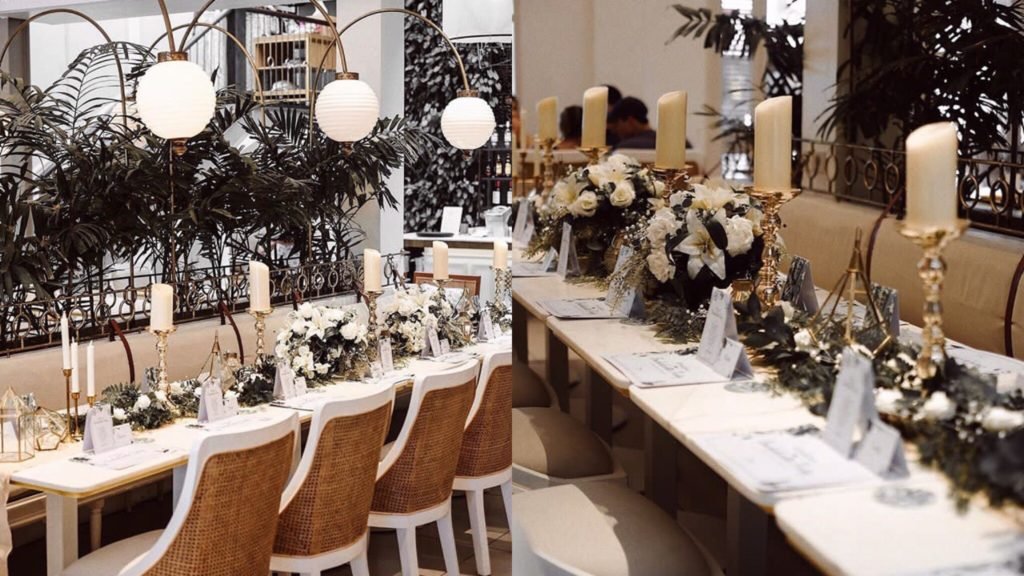 ABOUT BATIK RESTAURANT BAR
Batik Restaurant Bar establishment inspired by the beauty of Indonesian traditional hand-crafting fabric called BATIK. Each corner of the restaurant is telling philosophy of this cultural heritage from the step by step of BATIK processing which is shown on the six fabric hanging on the wall at the first floor, raw material which are traditionally use by the batik craft-woman to make batik hand-drawing, to the influence of modern touch of BATIK that turned this traditional fabric into a piece of art to admire without losing its historical side.