It has been a busy day at BATIK Restaurant Bar and we were so excited when we received a mail from TRANS 7, one of national big TV station, offered a feature in their weekend program called Spotlite. Of course, we couldn't say no for this opportunity!
Arriving at noon, we welcomed Spotlite team with their main host in charged, Alfian Phang. He was so excited to discover the timeless beauty of Batik that has been inspiring every corner our restaurant. And of course, just like what we usually do to any other guests, we took him into a mini tour around our restaurant to introduce the process of making batik, raw materials needed, and other excited things that people don't know about batik.
After that, we let them to visit our kitchen and saw our chef demonstrated our all time favourite dish, Thai Chicken Cashew Nuts. At least, we also hosted them for a lunch and happy to hear that they love our South East Asian delicacy.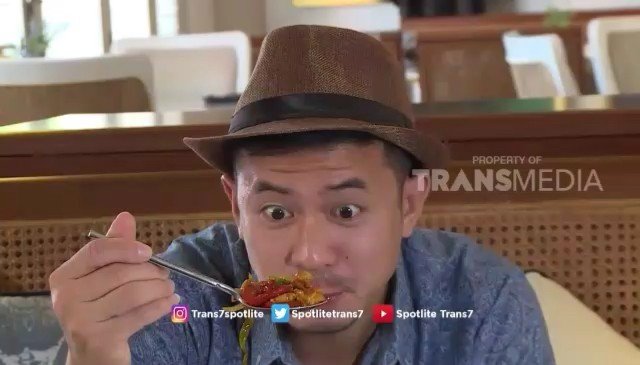 Thank you Spotlite team and TRANS 7 for coming to BATIK Restaurant and Bar!
This coverage is aired on Sunday 1st April 2018, 11.30 at Spotlite, Trans 7.